1950s-1960s
Nov 22, 2017
The Legend of The White Lion. The King
---
A brand new spanish theater musical with a Broadway feel is currently on tour around Spain
Category: Kimba news
Posted by: kimba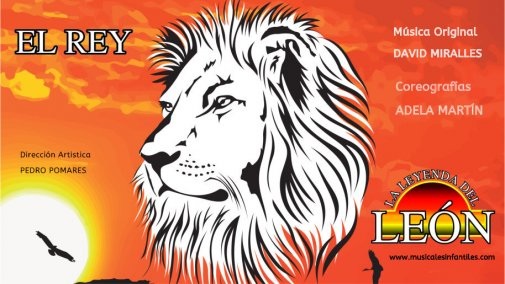 La Leyenda del León Blanco. El Rey (AKA "Kimba. The Legend. The Lion" or "The King of the Savanna. The Lion") is a children's musical from Spain unrelated to the "Lion King" musical.
It is inspired by "The legend of Kimba the White lion" (Spanish-dubbed release of the 1993 "canadian" Kimba series), and transformed into a musical by the hand of Pedro Pomares and Javier Ibarz, with an excellent libretto dealing with themes such as companionship, love and family.
With original music by composer David Miralles, this show has been created with the purpose of transporting the whole family to the African Savannah, through great songs such as "El rugido del león", "Amigo león" or "Jambo Bwana".
"The Legend of The White Lion. The King" is a musical with a qualified artistic cast that will give life to lions, cheetahs, leopards, lycaones and other fauna; in addition to a great scenery and lighting with 3D projections, live music, choreography, acrobatics...
Previous show dates:
On this link you can watch the announcement/trailer for the show in Elche (trailer's stunning soundtrack is called "El rugido del león" ["Lion's Roar"]), and there is also musical's official YouTube channel.